Page 6
You've reached the final page! Well, for now anyway. Don't forget
to e-mail me you're comments on these pages before leaving!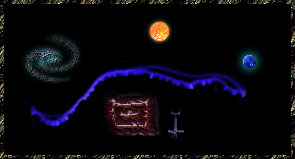 "In The Depth of a Dream"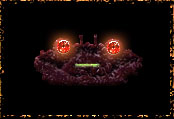 "The Monster"
Looks like a teacher I once knew!

"The Realm of The Great Green Whirl"
Well, I'm afraid that's all for now. Please e-mail me your comments
and suggestions before leaving!
Please note: All images ©1999 LG Brunkman - All rights reserved
Please obtain my permission before using the iages!